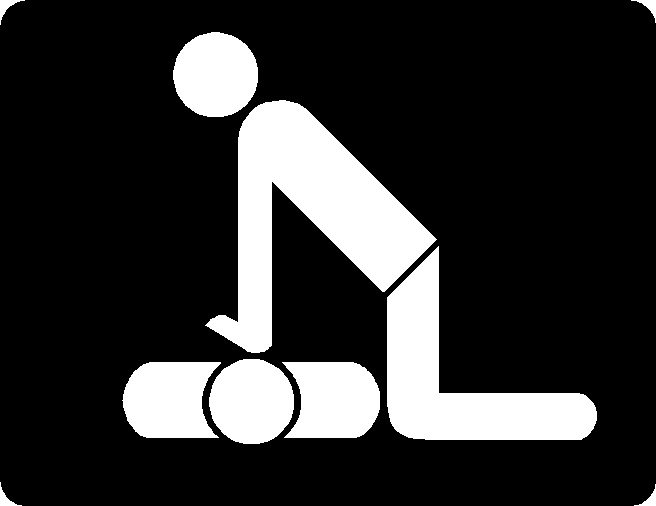 Hurricane First Aid Safety Business Hurricane Preparedness - How to prepare for a hurricane or disaster if you own a business.

Have an evacuation plan in case of emergency. Distribute this plan to all employees and post it. Practice evacuation drills - fire drills at least annually Create an emergency call list informing employees who to call. Have alternate telephone numbers in case main # is down. Have a plan to secure your building and property. Keep a copy of important documents at a different location. Insurance - meet with your agent to review your coverage now. Backup your computer data files often and keep a copy offsite.
Please feel free to share this list with your friends, family and neighbors. If you would like to learn more about preparing for hurricanes, natural disasters and medical emergencies we suggest you take one of our CPR, AED and First Aid classes. We offer group classes at your location. Please see below if you would like to learn more about classes from The CPR School, LLC (www.TheCPRSchool.com)
Other things to consider:
What about training? Are you prepared to perform CPR? Do you know how to apply a splint or know the proper way to treat a snake bite? During the storm EMS may not be allowed to respond to medical emergencies. After the storm, there are many people that require emergency medical services and the emergency rooms are packed.
If you are have not had a recent CPR First Aid class you should consider taking one of our CPR AED and First Aid classes.
Can you help me prepare for natural disasters like hurricanes and tornadoes?
Yes. Much of the first aid portion of our class relates to medical emergencies that can happen while preparing for a hurricane, tornado, earthquake or other disaster. Our classes are both for planning before the actual event (hurricane or tornado) as well as after the hurricanes or tornadoes are done, during clean up. For more information please call us at 877-6-AED-CPR or visit our web site www.TheCPRSchool.com
FLORIDA CPR AED FIRST AID TRAINING
Who should take this class?
Anyone and everyone that lives in a hurricane prone area. In fact, anyone that lives in an area where hurricanes and/or other natural disasters can occur. This website is focused on Hurricanes but much of the same information could hold true for other disasters such as tornados, snow storms, earthquakes, and even acts of terrorism.
How long is the class?
Class times vary from several hours to a full day depending on the size of the group and what level of training your group requires. We can work with you to design a class that is right for you and your group.



FLORIDA AED DEFIBRILLATOR SALES

What is an AED - do I need one?

An Automated External Defibrillator or AED is a portable electronic device that automatically diagnoses the potentially life threatening cardiac arrhythmias of ventricular fibrillation and ventricular tachycardia in a patient. The AED is able to treat the patient by application of electrical therapy which stops the arrhythmia, allowing the heart to re-establish an effective rhythm. AEDs are designed to be simple so that anyone can use one. Proper use of an AEDs is taught in our CPR first aid classes. We also sell and service AEDs, call us if you would like to learn more about owning an AED.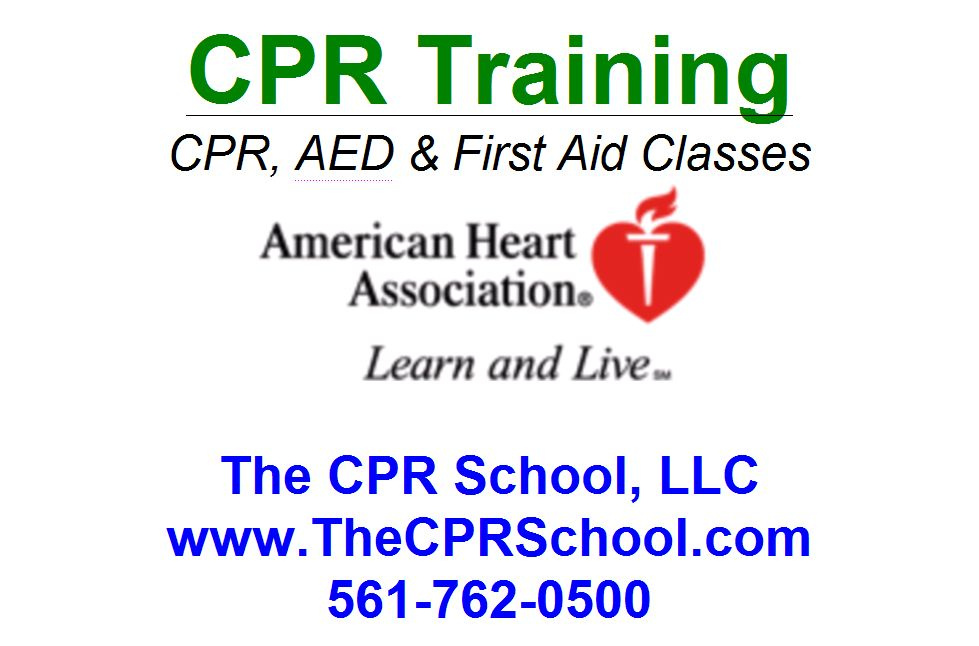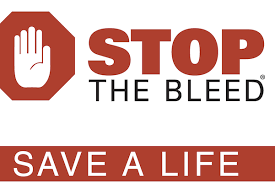 WE HAVE 3 SAFETY TRAINING OPTIONS FOR YOU:
#1. GROUP CLASSES AT YOUR LOCATION - Most of our classes are held at businesses, corporations, clubs, schools, churches, homeonwers associations HOA's and other large groups. If you would like to schedule a class at your location for your group of 10 or more people please call call or e-mail us at Keith@TheCPRSchool.com.
#2. GUEST SPEAKER FOR SEMINARS & CONVENTIONS - If you are hosting an event, meeting, conference or convention and would like us to provide your guest speaker we can do this. Our guest speakers are both educational and entertaining and make learning about preparing for medical emergencies interesting.
#3. PRIVATE CLASSES - Often people such as public figures, celebrities, busy executives and owners of small businesses prefer a more private learning experience. We can arrange small training classes at your location as well.
HELPFUL LINKS:
National Weather Service / National Hurricane Center
http://www.nhc.noaa.gov/
FEMA / U.S. Department of Homeland Security
Disaster Assistance: (800) 621-FEMA, TTY (800) 462-7585
http://www.fema.gov/
Florida Division of Emergency Management
http://www.floridadisaster.org/
Types of Disasters
Chemical Dam Failure Earthquake Fire Flood Haz. Material Heat Hurricane Landslide Nuclear Terrorism Thunderstorm Tornado Tsunami Volcano Wildfire Winter Storm
The CPR School provides onsite CPR AED & First Aid Safety classes all over the world, however most of our classes are in Florida in the following counties:
Alachua, Baker, Bay, Bradford, Brevard, Broward, Calhoun, Charlotte, Citrus, Clay, Collier, Columbia, Dade, De Soto, Dixie, Duval, Escambia, Flagler, Franklin, Gadsden, Gilchrist, Glades, Gulf, Hamilton, Hardee, Hendry, Hernando, Highlands, Hillsborough, Holmes, Indian, River, Jackson, Jefferson, Lafayette, Lake, Lee, Leon, Levy, Liberty, Madison, Manatee, Marion, Martin, Monroe, Nassau, Okaloosa, Okeechobee, Orange, Osceola, Palm Beach, Pasco, Pinellas, Polk, Putnam, St. Johns, St. Lucie, Santa Rosa, Sarasota, Seminole, Sumter, Suwannee, Taylor, Union, Volusia, Wakulla, Walton, Washington.